SHOW ALL CONTENT
Related Articles
Introduction
This is the first version of the Octopus Boards that allows you to create a Board in just a few steps and add the wanted Incidents / SRs.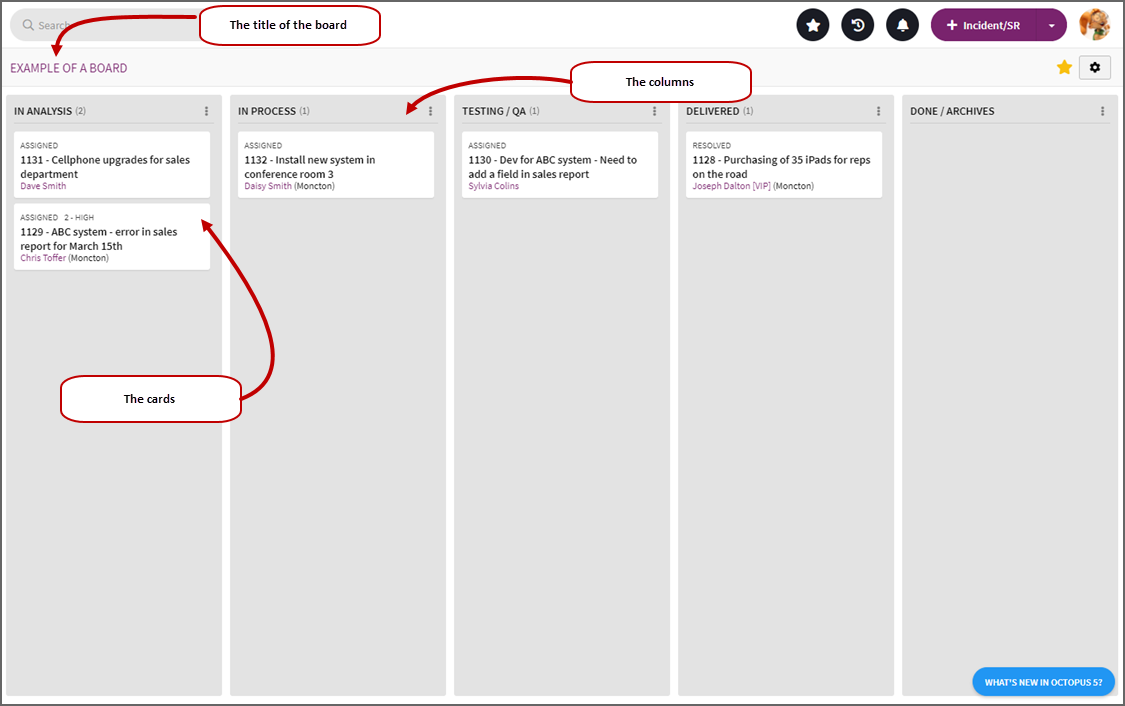 See explainer video
Other features will follow including the possibility of adding a card that is not linked to a request.
X
Thank you, your message has been sent.
Help us improve our articles