SHOW ALL CONTENT
Welcome to our Winter 2016-2017 Newsletter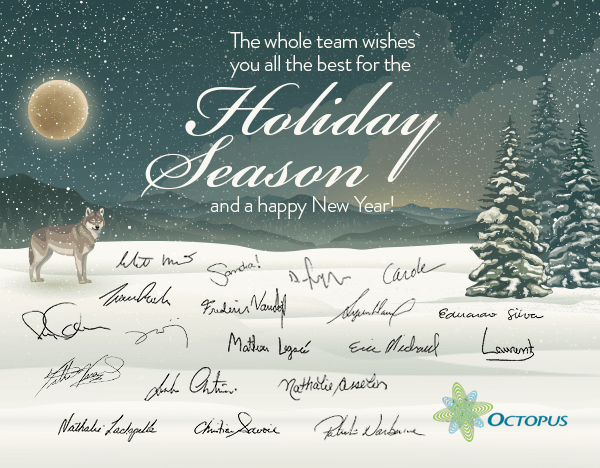 | | |
| --- | --- |
| | New features in Octopus |
Barcode reader

You can now use a barcode reader to quickly load a CI file.

How to use:

Click in a quick search zone of any module to give it a target and scan the barcode.

If the barcode corresponds to a serial number of a CI, the CI file will automatically load. If the barcode is not recognized, Octopus will offer to create the CI or link it to an existing one.

For more information on this option, see the Using a barcode reader section of the Service Asset and Configuration Management Wiki.
With the arrival of Custom notifications, it was imperative to improve searches in a near future. This is why the search by date is now more flexible with the addition of the following named periods:

Tomorrow
Next 2 days
Next 5 days
Next 10 days
Next 30 days
Next 60 days
Next 90 days
Last 60 days
Last 60 days

Note that the Next X days periods include the current date (today).
To discover in details developments made in the last few months, please visit the Release Notes page.
X
Thank you, your message has been sent.
Help us improve our articles