SHOW ALL CONTENT
Table of contents
Related articles
Introduction
Whether it is to add a procedure or for any other type of document, it is possible from the CI type configuration to ensure that each time a new CI of this type is created one or several documents are automatically added to the new CI.
Configuration
To access the configuration, you must have the Administer Octopus permission.
From the Tools > Reference Data Management > CI > Types menu.
Go to the Attached files tab of the CI type.
Add, modify or delete the files to add.
Save the modifications and Close.
Note that Octopus users must restart Octopus to get the changes.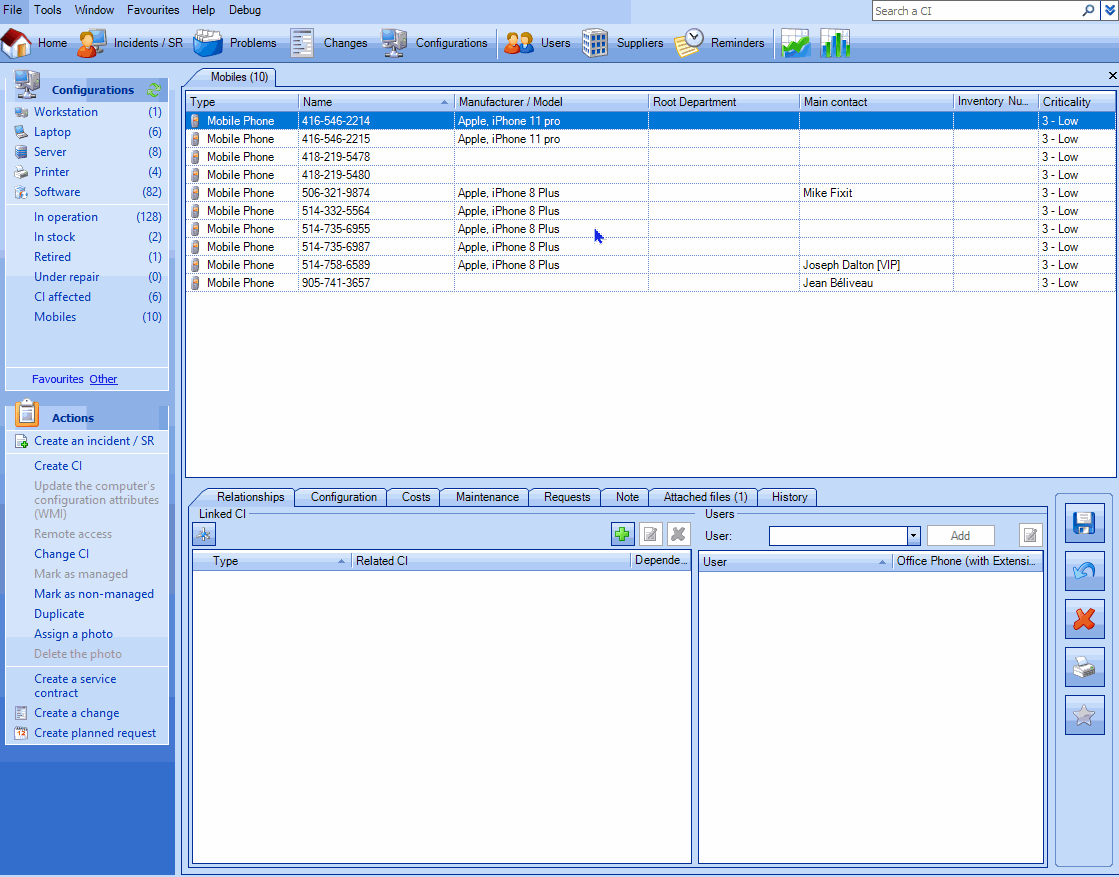 Usage
Each new CI of a type that contains attached files will automatically have these files in its own Attached files tab.
Whether the CI was created:
Manually
With the Duplicate action
If the CI is changed for a type that contains attached files
With an import

With ADSIReader
With DataImporter
This method will not add attached files to CIs that already exist, only to the next CIs created.
See With the Creation of a CI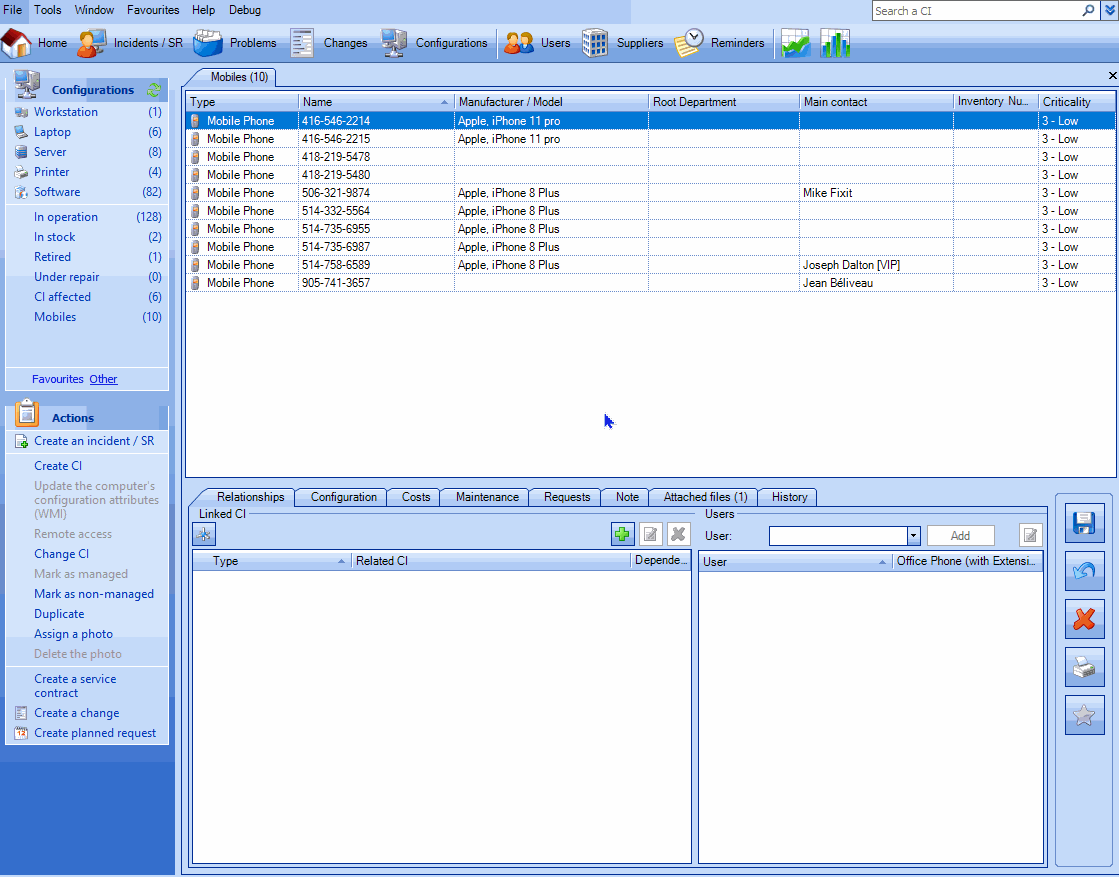 See With the Duplicate Action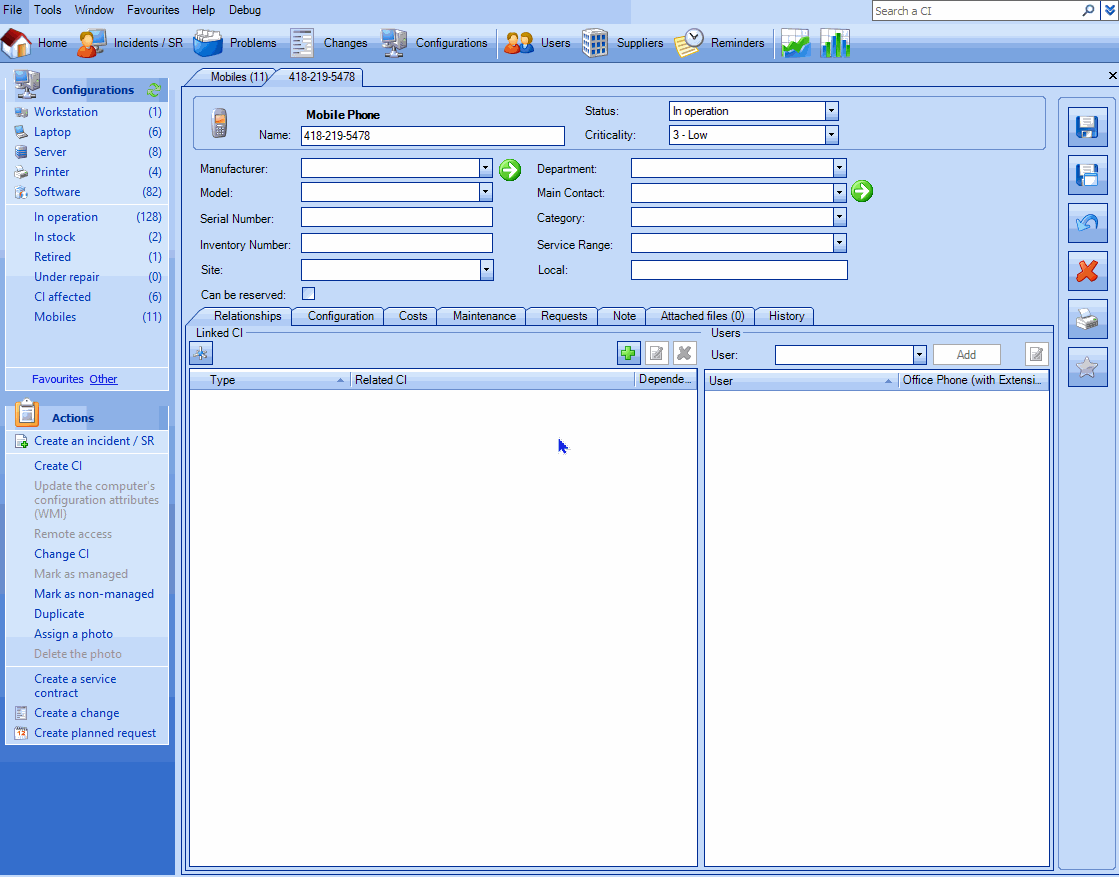 See With the Modification of the CI Type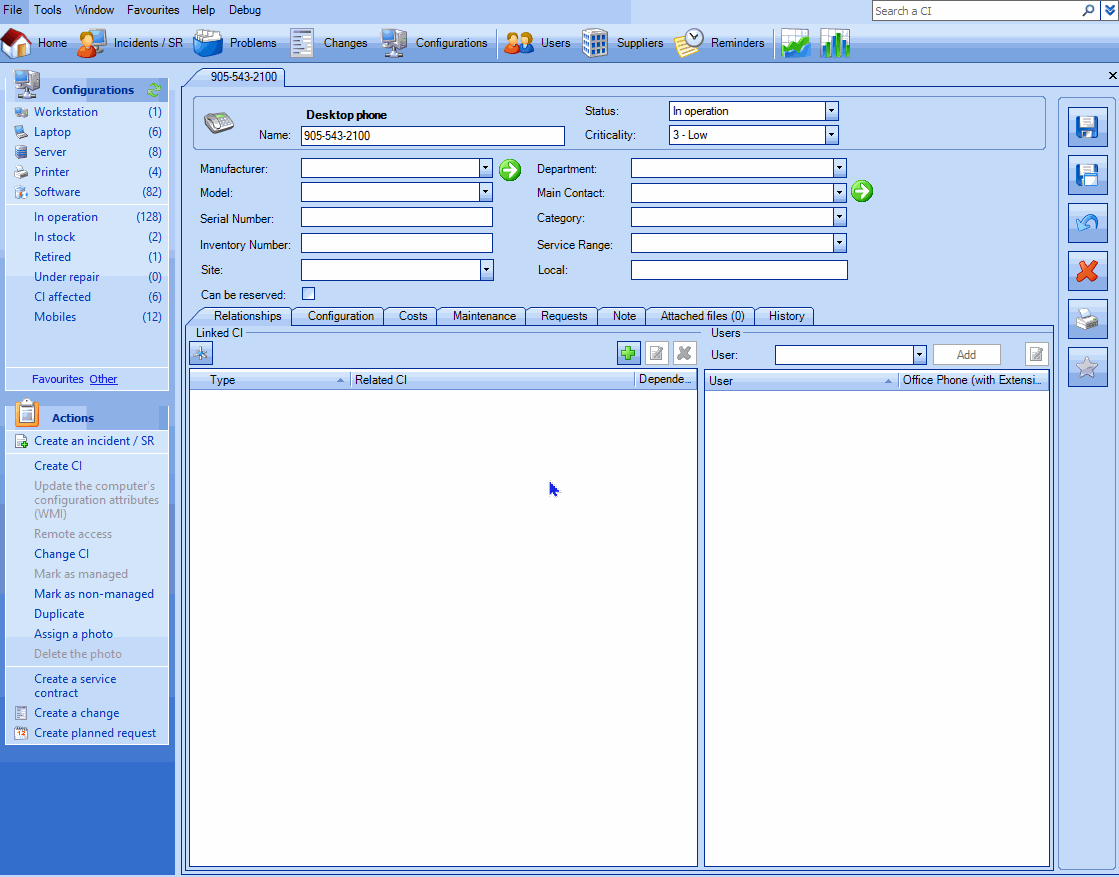 CI Attached Files Management
It is important to understand how the attached files of a CI are managed during certain manipulations on CIs with attached files.
Duplication of a CI with Additional Attached Files
If you duplicate a CI that has other attached files in addition to those of the type, the additional attached files will be ignored during duplication.
The new CI will only have the attached file(s) from the type.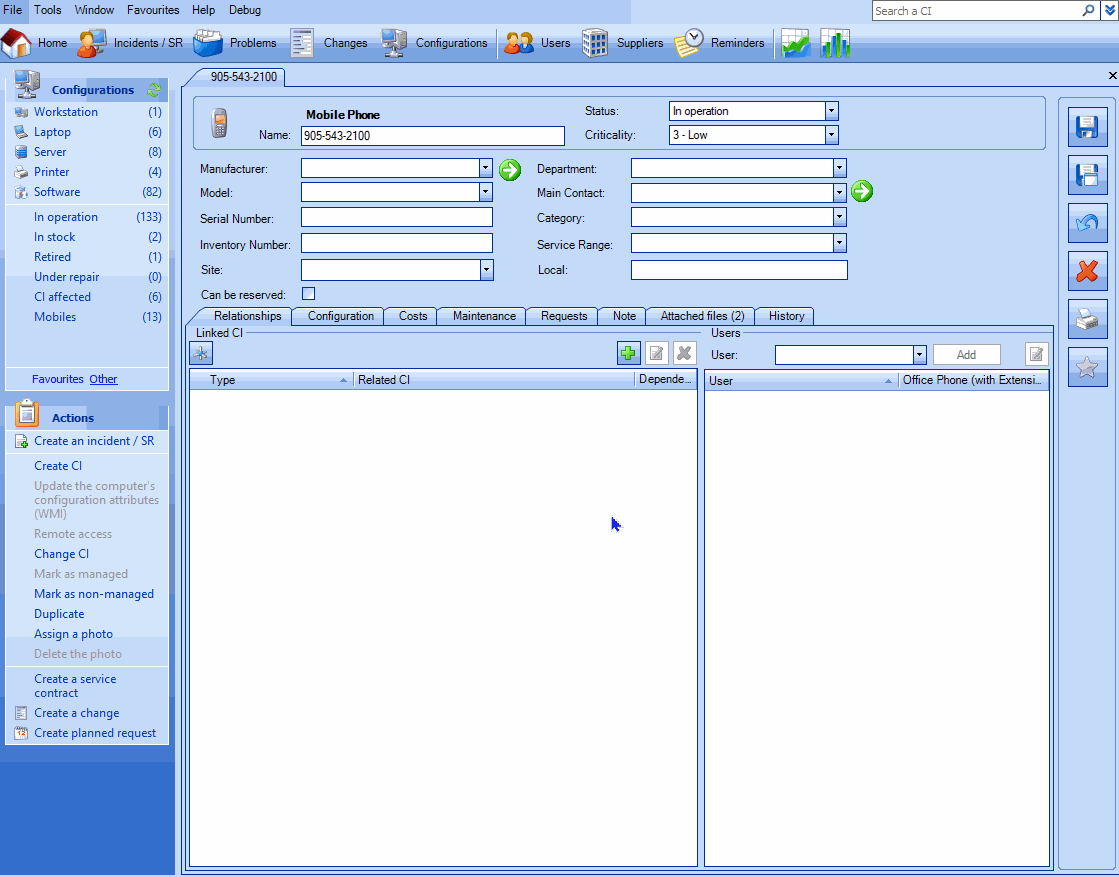 Change the Type of a CI with Additional Attached Files
In order not to risk erasing data which should be kept, when modifying a CI type, all the attached files of a CI are preserved, including those which come automatically from the type.
If the new type has attached files too, they will be added. The Octopus user who does the manipulation will have to manually delete the extra files if necessary.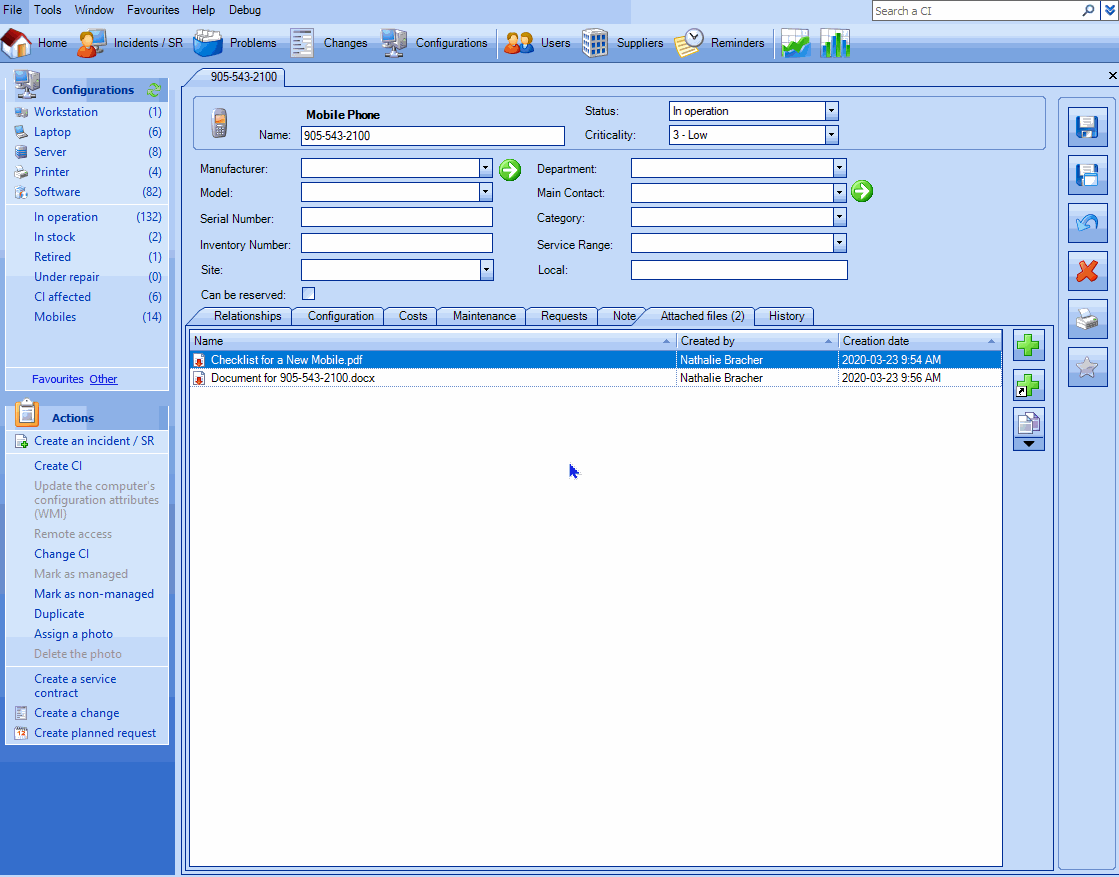 X
Thank you, your message has been sent.
Help us improve our articles