SHOW ALL CONTENT
Table of contents
Related Articles
Introduction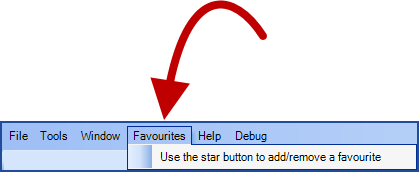 Each Octopus user has their own favourites list in which they can add the items of their choice. And of course, clicking on a favourite will open the item on the screen.
Add or Remove a Favourite
The following items can be added to the list of favourites:
Incident / SRs
Tasks
CIs
Changes
Events

Problems
Users
Service contracts
Lease contracts
Use the star button to add or remove an item from the list.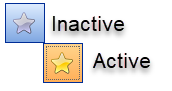 The items in the list are sorted according to their type and each new item is added at the top of its section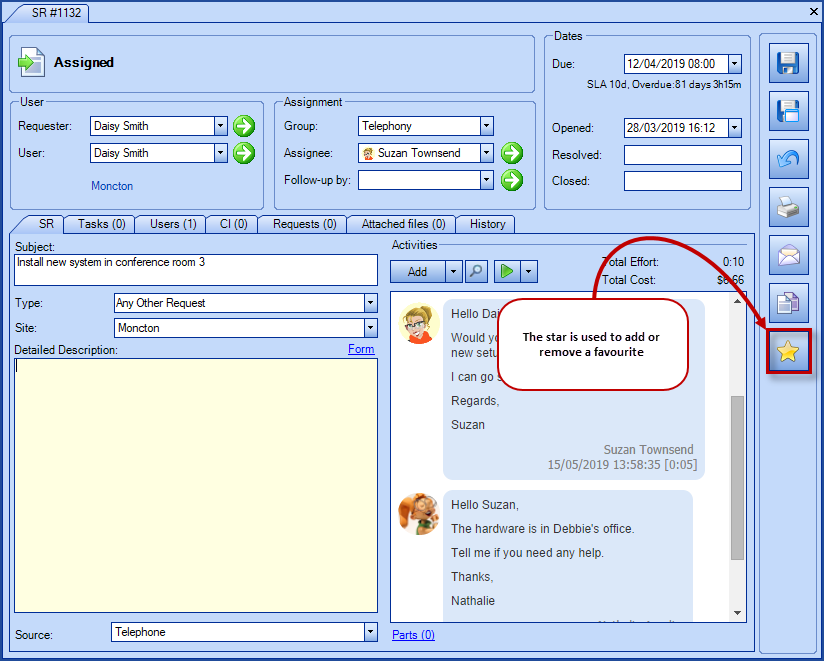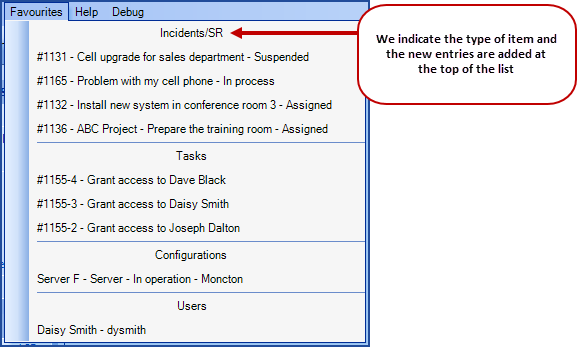 Synchronization is done with other Octopus platforms.

Trick : Although you can add a large number of items to favourites, a short list of favourites in constant movement is the best use of this option.
To see a list of fixed or numerous elements, we recommend a customized list.
X
Thank you, your message has been sent.
Help us improve our articles