SHOW ALL CONTENT
Welcome to our Winter 2018-2019 Newsletter

| | |
| --- | --- |
| | New features in Octopus |
Octopus 5 and Octopus Mobile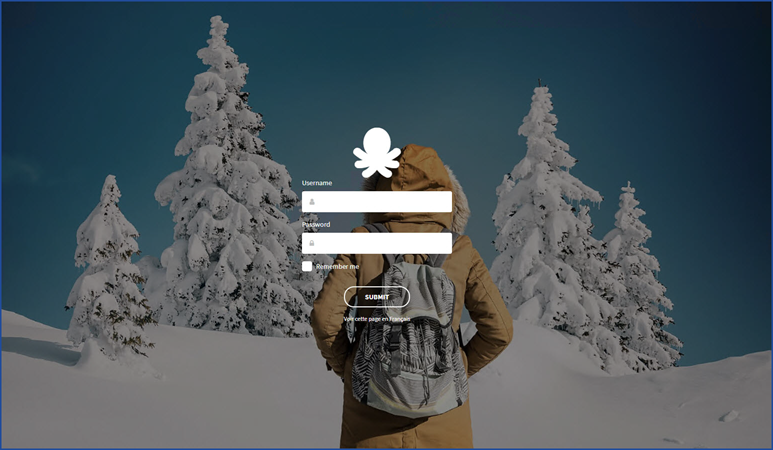 Work on the Octopus 5 preview version and the Octopus mobile is progressing with each new version.
Several people are piloting version 5 now, either by itself or in combination with the Octopus Window version.
They tell us they like:
The favourites
The navigation history
The possiblity to see the information of a record on screen all at once without having to navigate in tabs.
But especialy the global search that returns all the possible elements (requests, CIs, users) at once.
For an overview of the elements ready in Octopus 5, see the What's New in Octopus 5 page. Or follow them on the Release Notes page.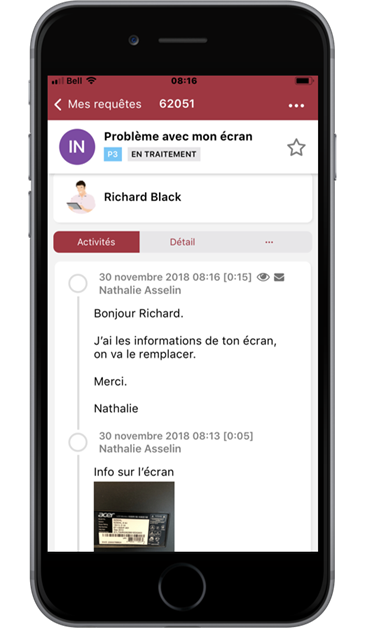 Right now the mobile version in only available in French, but here are some items available with the Octopus mobile:
Beta version on iPhone and Android
Access to the list of favourites
Add and send an activity to the user from a request
Take a picture from an activity
Search a CI with a barcode
And more!
Round 2 of User Tests for Octopus 5
We were happy to host the second series Octopus user tests in our offices
They were done on November 21st, 2018 and we want to thank:
Chantal Harbec from the Commission scolaire des Hautes-Rivières
Alex Caylier from the Commission scolaire des Hautes-Rivières
Marc-André Drouin from the United Counties of Prescott and Russell
It is important for us to be able to validate with people who use Octopus on a daily basis that the solution will support them in their work.
Chantal, Alex and Marc-André, thank you for participating in this session, your collaboration is invaluable.
Be notified when a new version will soon be available
Several customers have asked us to be notified when a new version of Octopus was installed in their environment.
So we created two new notifications:
New Octopus version available soon

Warns when the documentation for a new version is posted on the Octopus Wiki.
This allows Octopus users to see the changes coming soon.
Refers to the Release Notes page.
We recommend that you enable this notification in one place to avoid duplicate emails.

Octopus update

Warns that an environment has been updated.
We recommend that you enable this notification on each of your DBs (test and production).
For more information, see the Notifications article.
Several Improvements to Configuration Management
It is now possible to disable a CI type and the Change CI action has been expanded to cover several scenarios including retaining the manufacturer/model when changing the CI type.
---
To discover in detail all the new features since the last newsletter and more, visit the Release Notes page.
X
Thank you, your message has been sent.
Help us improve our articles