SHOW ALL CONTENT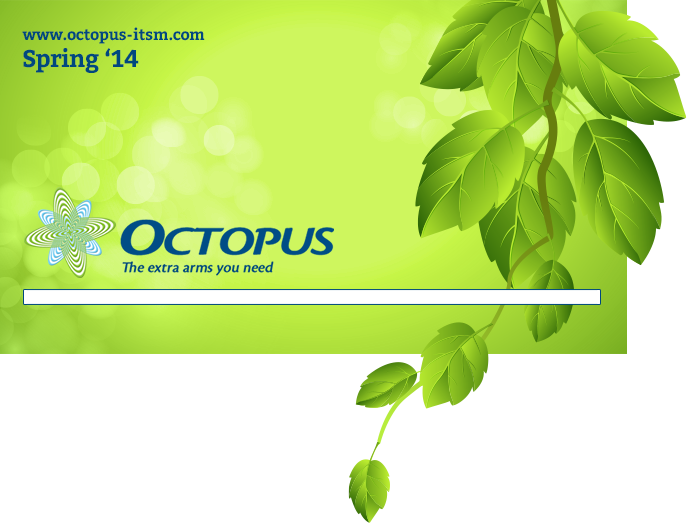 Welcome to Octopus Spring '14 version!
Save Time When Configuring Request Templates
Creating new request templates can be very time consuming, especially if we are trying to reproduce templates from one environment to another (test to production).
This
new option
will help you
save time
.
All of the elements from the incident template or SR type will be copied (priority, assigned group, tasks, Web form, etc.).
The CTRL+C and CTRL+V shortcut keys work, as well as right click and copy/paste

Incident templates can be copied to incident templates and SR types to SR types

Copying also works from one environment to another, for example from a test database to a production database

If both databases do not have the same configuration, the fields that do not correspond will be empty, for example the assigned group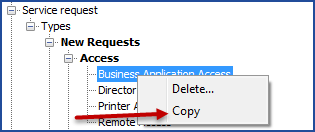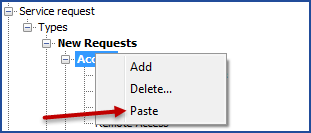 What you need to know :
You must have Octopus administrator rights to access Tools -> Reference data management
New Shortcut and Addition to the File Menu
View My Timesheet Has Been Moved
To access it go to the File > View my timesheet menu.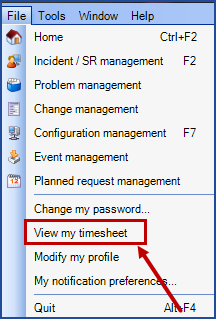 New Keyboard Shortcut to Open the Activity Window
CTRL + SHIFT + N (ou CTRL + MAJ + N)
ATTENTION he shortcut will work only from within a request or from the edit zone (at the bottom).

To view the list of all keyboard shortcuts, click the Octopus Shortcuts link.
Improved WMIUpdater Use from Within Octopus
It is now possible to include the
/NoUsersDetection
and
/NoPrintersDetection
parameters when you start WMIUpdater from within the application with
Tools > Update the configuration of all computers
This configuration is done in
Tools > Options > 3 - Important General Options
To exclude detecting user profiles and local printers, simply leave the corresponding box unchecked. By default, both boxes (Users detection and Printers detection) will not be checked..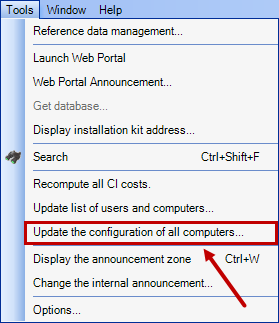 What you need to know :

You must have Octopus administrator rights to access Tools-> Options
Improved Monitoring of Service Contract Renewals
It is now easier to manage the renewal of service contracts. The "
Is renewed
" field has been added to indicate that a contract has already been renewed. This field can be used in search criteria and/or be added as a column to a list.
We recommend
that you review the
Expired service contract
list from the
Suppliers
module and modify it. The criteria must be changed to add the new field:
Is renewed equals no
For more information on the modification of lists, please see the
List Customization
article.
Additional Criteria for Advanced Search
Ability to Specify the Same Criterion More Then Once
It is now possible to use the same criterion (field) more than once in an advance search





For more information on advanced search, please see the following article Advanced Search
Additional Criteria in the Activity Node
When doing advanced search of activities, it is now possible to use the properties from the Incident/SR, Event, Task, Problem and Change nodes criteria.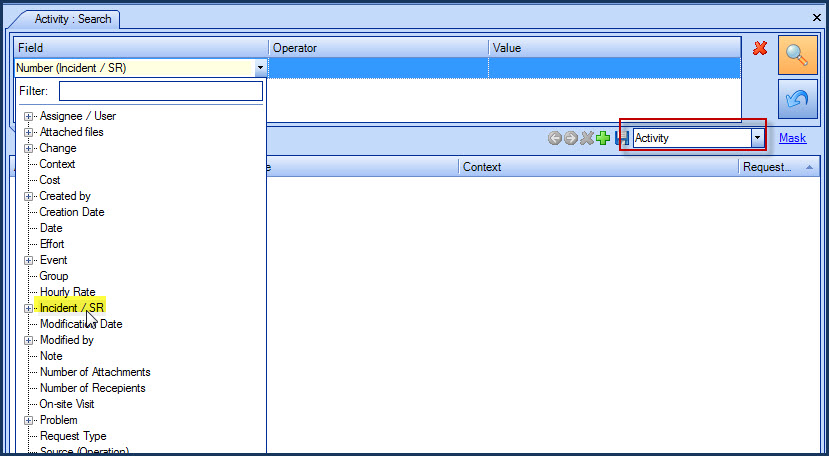 These properties can also be added as columns in your lists. For more information on advanced searches, see the Advanced Search page.
New Column; External Identifier of a User
The user's external identifier is now available in advanced searches as well as in columns. For example, it normally represents the unique identifier in AD, the Object GUID.
Changes to the Web Portal Announcement
The Modify Web Portal announcement permission has been added to help target who in your team should have this access. This new permission can be found in the General section of the Permissions tab of the Octopus user..
Automatic Refresh of the List Counters Every Two Minutes
An automatic refresh is also done when a window is reactivated, for example if you change tabs.
Improvement of Other Options
New Variable for the Activity Email Template
We added the
#Request.Activities
variable to see activities within an email.
If you add the
#Request.Activities
variable to the "Allow to send activities via email" template, all the activities that have been checked as "Visible on the Web Portal" will be added to the email. This allows the person receiving the activity to see all the public communications about this request
Ability to Add a Note When Transferring a Request to Another Team
When you transfer a request to another team, it is now possible to add a note that will be visible from the other team.

Adding a note when during team transfer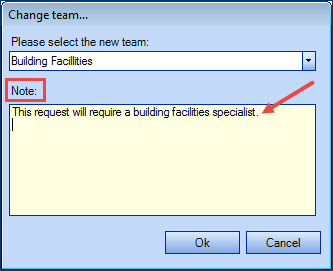 Results after transfer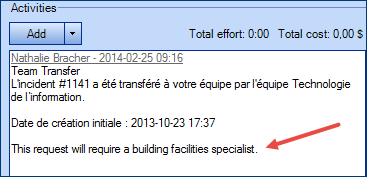 Planned Requests - New Indicator of Automatic Activation
When a planned request is to be automatically activated at a precise date, the system will indicate the next planned date. It is important to understand that the activation date of the planned request is not its creation date..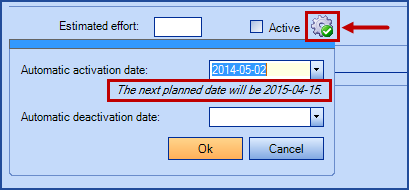 For more information on planned requests, see the Planned Request Management page.
Changes to the Phone Number Fields
Phone number format is validated in the user file

If a wrong format is used to enter information in the phone number or extension fields of a user, an error message will appear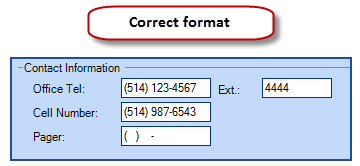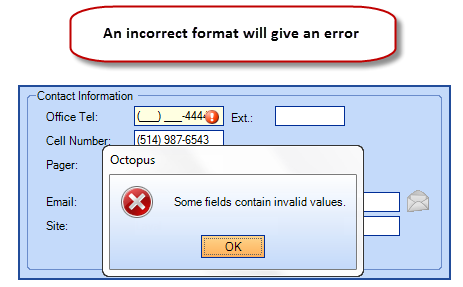 DataImporter allows more formats to import phone numbers in the OfficePhone field

Here are some examples of accepted formats; 999 999-9999 8888, 99999999998888, 999 999-9999 ext 8888, 999 999-9999 extension 8888, 999 999-9999.8888, 999 999-9999 ext.8888. If a number is specified in the PhoneExtension field, it will have precedence on the one imported with the phone number.
Access Management
User imports no longer generate the "Employee departure" service request for inactive users.
X
Thank you, your message has been sent.
Help us improve our articles