SHOW ALL CONTENT
Welcome to our Fall 2016 Newsletter Fall 2016 !
In this newsletter, we present you the latest additions to Octopus. Even if they are not directly linked to the multiteam collaboration, which is still our main work subject, they will add interesting assets to management possibilities in day to day activities. Here are the essential add-ons:
---
Collaboration between teams - Soon to be seen on your screens!
The multiteam collaboration will soon be available. If you are interested by this solution and would like to try it before its official release, please contact us. We are still working very hard to make this an efficient solution that answers our customers' needs, but nothing is more important to us than your feedback.
A foretaste of what's coming?
Multiteam collaboration introduces two key concepts that are now part of the Octopus vocabulary: Owner Team and Collaborator Team. The Owner Team is the team that owns the request and that delegates some of its tasks to Collaborator Teams. Therefore, a Collaborator Team is a team that helps another them fulfil request by working on specific tasks.
Owner team: Link to assign a task to another team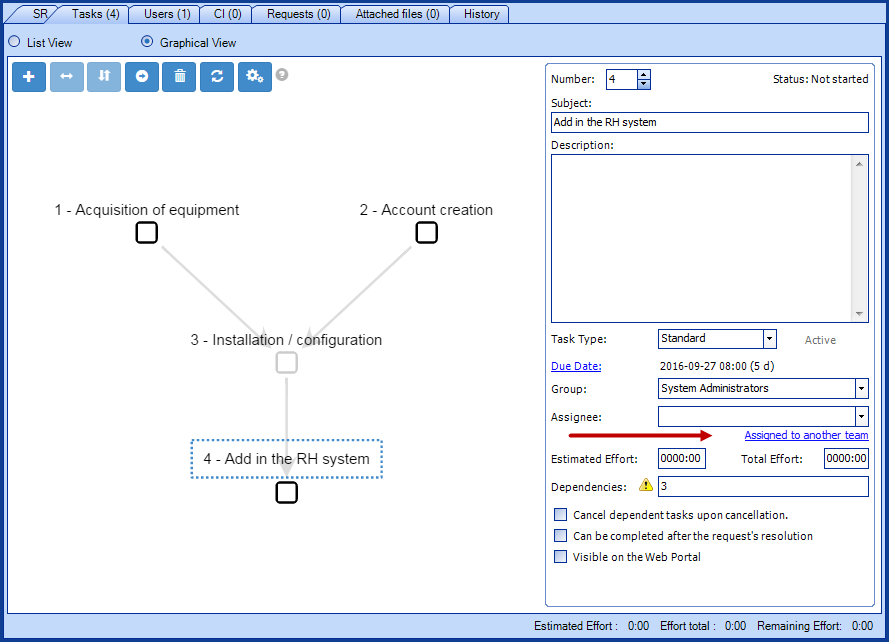 Owner team: Result after clicking a link to select a team and a group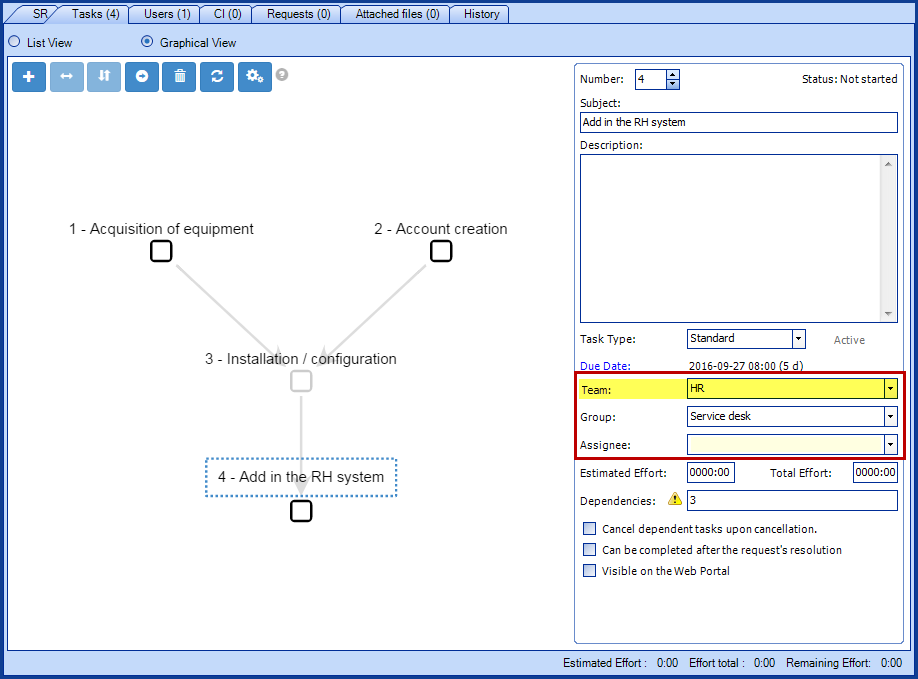 Collaborator team: View from the team to which the task is assigned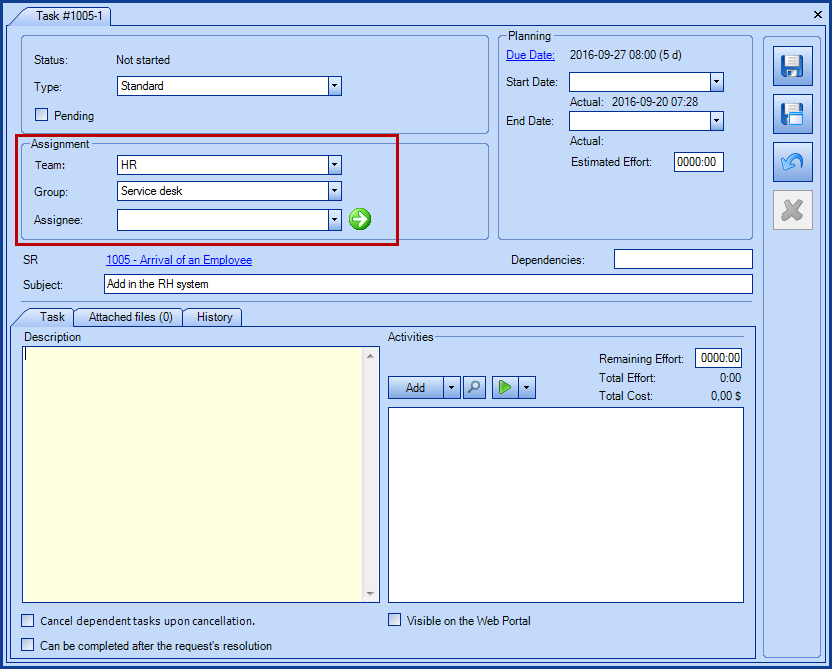 | | |
| --- | --- |
| | Octopus Webinars |
Octopus Webinars are back !
The still very popular Webinars take place every month and show new or existing features from Octopus. If you've missed past sessions, you can access the recordings on our Wiki.
We invite you to bookmark this link https://wiki.octopus-itsm.com/fr/articles/webinaires (French Webinars only for now) and visit it regularly to keep up with the changes we bring to the application.
Your comments and suggestions are more than welcome. Feel free to contact us about Webinars through our Web portal .
| | |
| --- | --- |
| | New features in Octopus |
During summer, we've added several new features that may have gone unnoticed but that may be helpful to you on your everyday work:
About tasks :

New type of task allowing to execute an external command.
The requester's supervisor is now part of available recepients in a notification task.
The Estimated effort field has been upgraded to better correspond to your reality.

For our customers related to health departments or for any other customers having to go through merges, we have upgraded some Octopus aspects to facilitate a transition.

The available requests restrictions feature is available for sub-sites as well
Multiple Windows accounts per Octopus user is now supported through the field Windows username.
Importing tasks from SR and Changes and all related information (tasks, activities, attached files and costs) is now possible with DataImporter.

Based on your feedback on our forum, you can now force unique serial number for CIs.
The CI Type Is a document has been revised with HTML content
To discover in details our evolution over the last months, please visit our Release Notes articles.
X
Thank you, your message has been sent.
Help us improve our articles