SHOW ALL CONTENT
The file directory must be configured for each team from Menu, Tools, Network directory containing the attached files:





For hosted customers, with no extra cost, we offer the hosting files related to Octopus. For more details, contact our Servicedesk and select the following form: I need … File hosting. This way, the files will be accessible even outside your local network and on the octopus mobile app.
When the files are hosted in the cloud, the path (Tools, options, Network directory containing the attached files) must remain because it allows to transfer the old files to the cloud when someone access them. At this time, a copy of the file is added to our hosted servers (cloud). It is no longer required if all files have been transferred to the cloud. If needed, you can also download a copy of the files locally, for more details, see here.

How it works:

When an attached file appears with a small red arrow, it means that the octopus client has not yet downloded a temporary local copy on the workstation.



The "drag and drop " is not available at this time, because the file does not exist locally on your workstation. However, once the file is opened, this local copy becomes available, which activates the drag and drop function.


There are two workarounds on this :

1. Enable the preview of the attached files:








This way, as soon as you click on the file, it will be downloaded (to display the preview and the drag and drop operation will become available)


2. Use the "Save as..." feature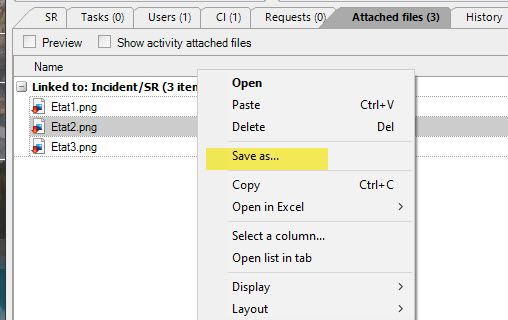 Then you can download the files wherever you want to your workstation.


X
Thank you, your message has been sent.
Help us improve our articles