SHOW ALL CONTENT
Table of contents
Related Articles
Licences purchases and renewal

Introduction
This article explains how to manage licenses in Octopus. A list on license control is already available through the Configurations module, but when you have more than one version of the same software, you must modify your configuration to correctly administer the number of installed licenses versus the number of bought licenses.

License Control List
The License control list is available from the Configurations module, in the Other section of the module's lists menu.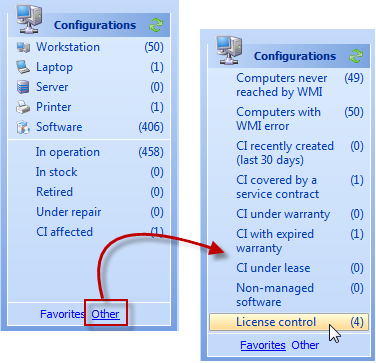 This list combines the contents of the Licences Count attribute according to two criteria:
All software CI type that have the same value in the Product Name attribute

​
​
The different CI types that are related to the Software CI type
​NOTE: You must use a relationship other than Is installed on for it to work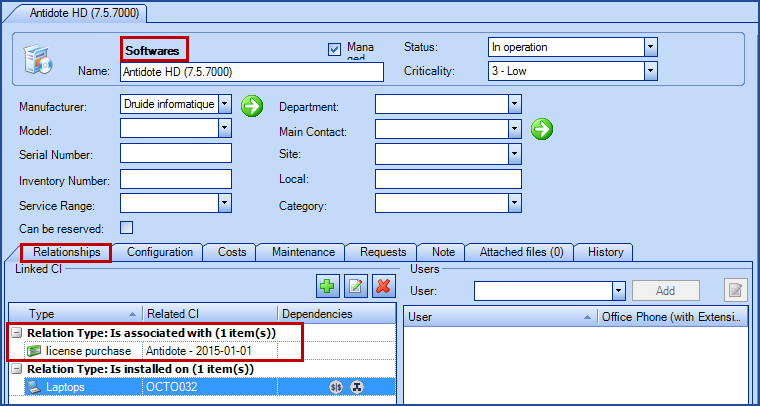 ​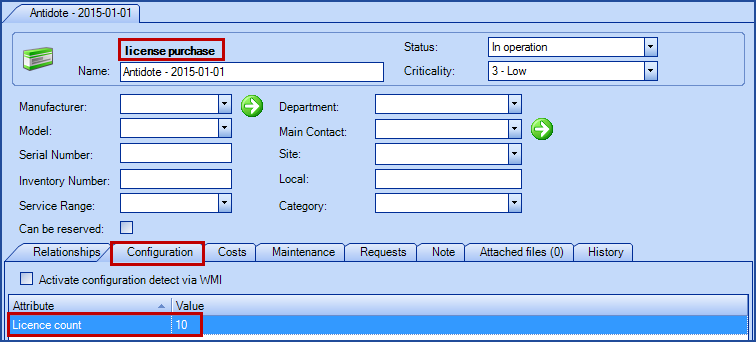 What you need to know :
The Licence control list does now work with the subscriptions, as the product type items do not return the information required for subscriptions.

X
Thank you, your message has been sent.
Help us improve our articles