SHOW ALL CONTENT
Table of contents
Related Article
Customizing the Web Portal Interface
We can make some basic customizations to your Web Portal.
The following changes are free of charge: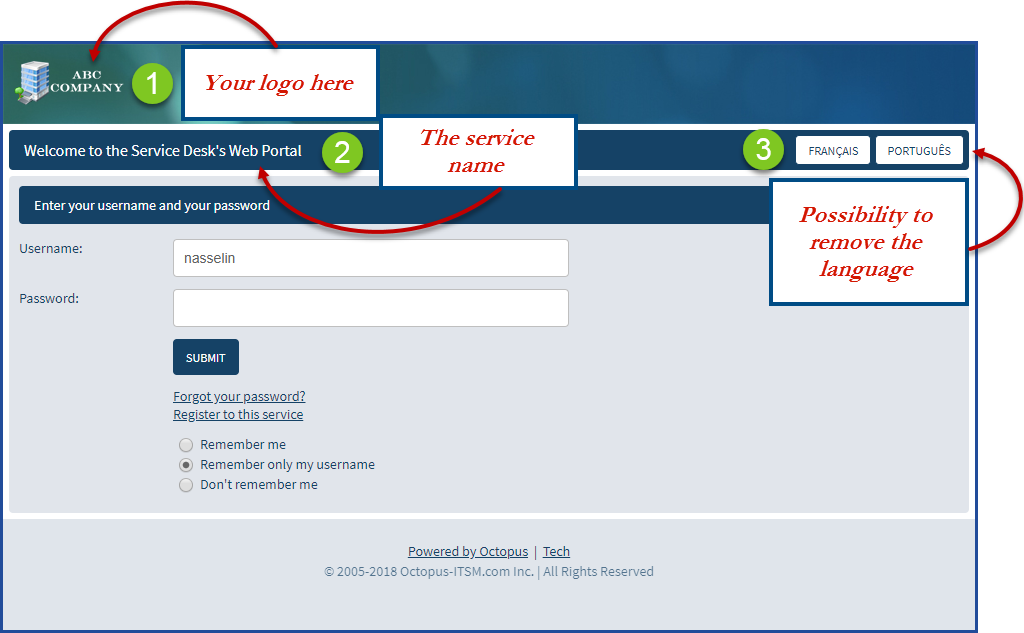 Add Logo
This operation can be done by an Octopus administrator if:
He has the Administer Octopus permission.

He has the Modify common team data permission.

The Modern Web Portal is activated

To modify the logo without the Modern Web Portal, follow the instructions from the Other Customizations section.
Follow these steps to add the logo:
Go to the Tools > Options > 5 - Web Portal Personalization section.
Use the Browse button to select the logo.

See the recommendations below for the logo.

Click on Apply.
Click on View On Web Portal.
Confirm that the logo is all right.
If not, click Default Logo or Browse to select another.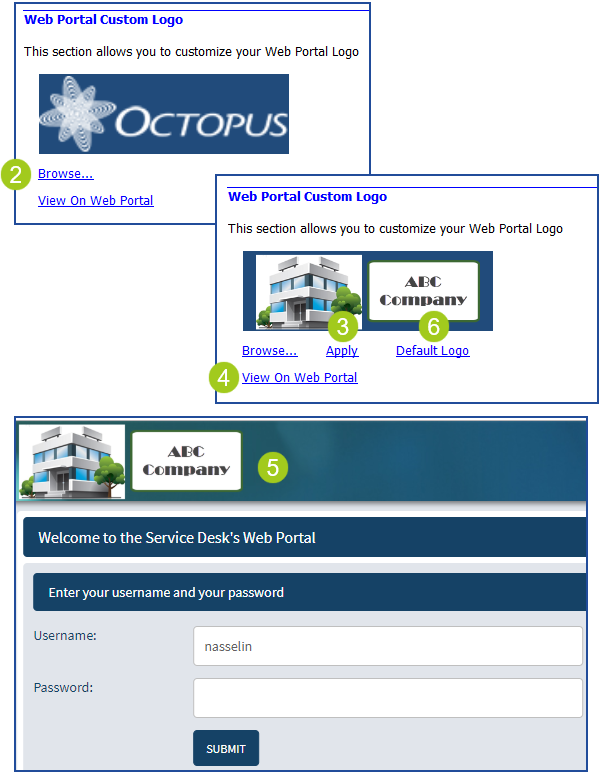 What you need to know:

We recommend adding the logo outside office hours to avoid issues for people making requests on the Web Portal.
Recommendations for the Logo Image
The ideal image background is transparent. It is suggested that the size of the image be 150 pixels wide and 46 pixels high (between 40 and 80 pixels), the height being more important because the image will not be resized by the system.
The format must be .png or .jpg
Other Customizations
Contact us for these customization. It is important that you tell us precisely what changes are required.
Also note that we can perform other customizations. An analysis must be done and charges may apply depending on the case.
X
Thank you, your message has been sent.
Help us improve our articles