SHOW ALL CONTENT
In Octopus you can assign multiple requests at once:
Select the incidents/SR from a list and click the Assign action.

Use CRTL+Click or SHIFT+Click in the multiple selection.

Select the group, and assignee if required, and confirm with OK.
Tasks can also be assigned in a batch, but they must be assigned separately from incidents/SR.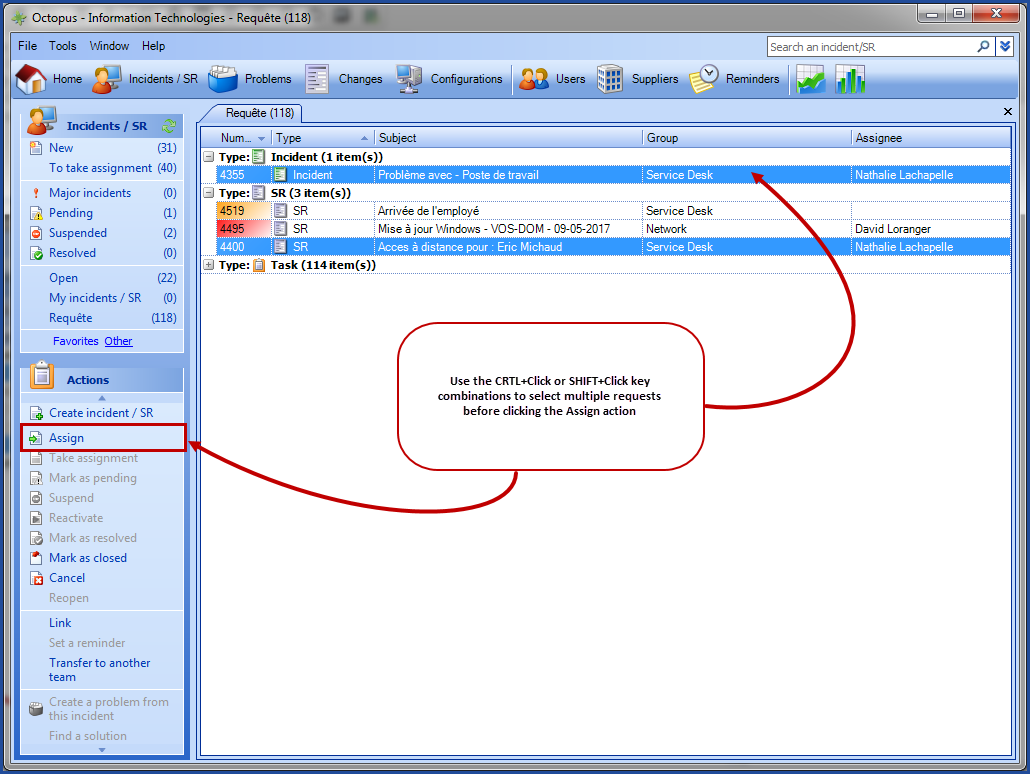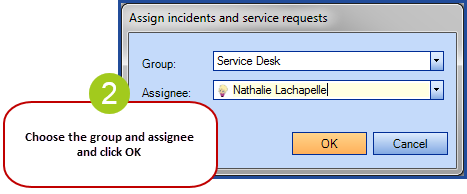 Go back to the FAQ list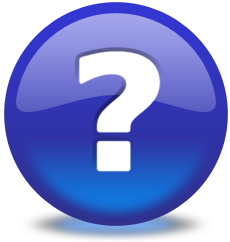 X
Thank you, your message has been sent.
Help us improve our articles