SHOW ALL CONTENT
Table of contents
Related Articles
Introduction
This is the Octopus Boards that allows you to create a Board in just a few steps and add the wanted Incidents / SRs.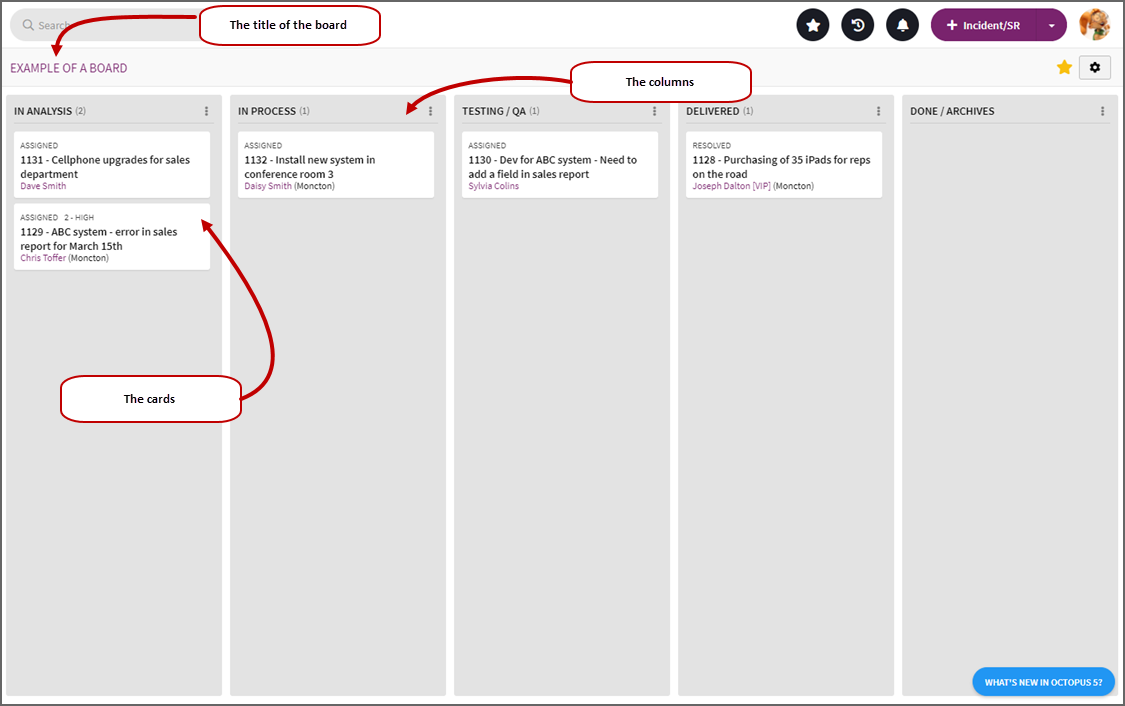 Other features will follow including the possibility of adding a card that is not linked to a request.
Open Cards
Normally when a card is added to the board, it is linked to an incident or a service request. But in some cases, we want to follow an element that is not related to a request.
This is possible using an open card.
Add an Open Card
You start to add the card the same way, but then you use the arrow at the end of the Add an existing incident/SR field to choose the Add open card option.
Then you add a subject and you can choose to complete the information with a description.
In the board you will recognize the open card by its subject. If you click the card, you will have access to other elements:
You can add an assignee

No notification will be sent to the assignee

Modify the description or the subject
Add activities

You can modify the date of an activity
You can attach a file
Communication by email is
The efforts will be visible in the timesheet
What you need to know:

The activities made from an open card are visible in the personal timesheet of the Octopus user, but are not visible in the timesheet report used by managers.
Delete an Open Card
You can delete an open card with the garbage can icon.
Confirmation will be requested upon deletion.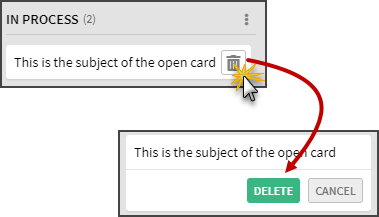 What you need to know:

If an open card is deleted, all data relating to this card including activities is also deleted. There is no possibility of retrieving the information.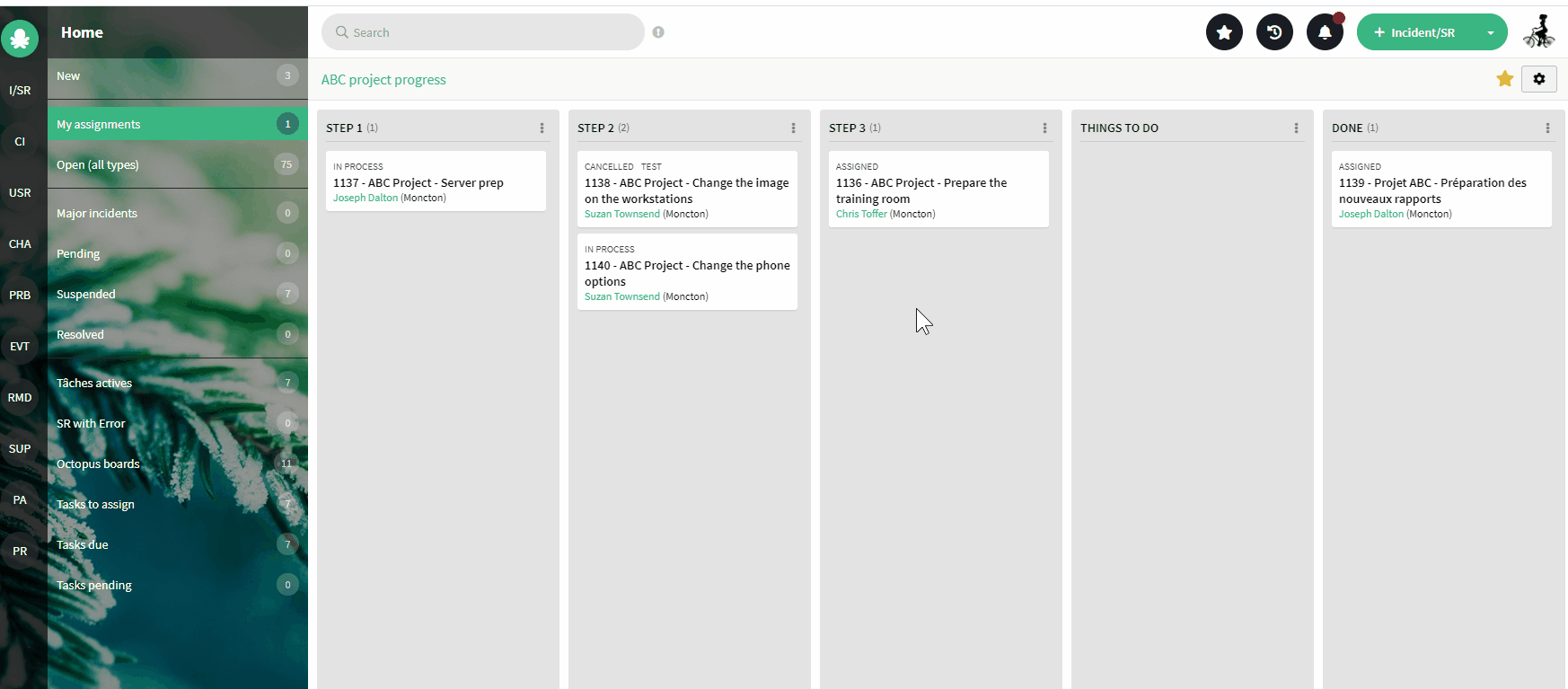 Configure the Permissions
There are three types of users in the Octopus boards. The standard licence is required to access the boards.
Here is the list of user types and possible permissions for each type:
Administrators

View board
Move cards
Add cards
Remove cards
Configure the board
Modify permissions

Collaborators

View board
Move cards
Add cards
Remove cards

Visitors
How to grant / modify permissions
Configure the permissions with the button:

The button is active if you have permission

Otherwise the button is inactive

Choose the permissions by user types
Add members

You can add the members:

A board with no members
A board with one or more members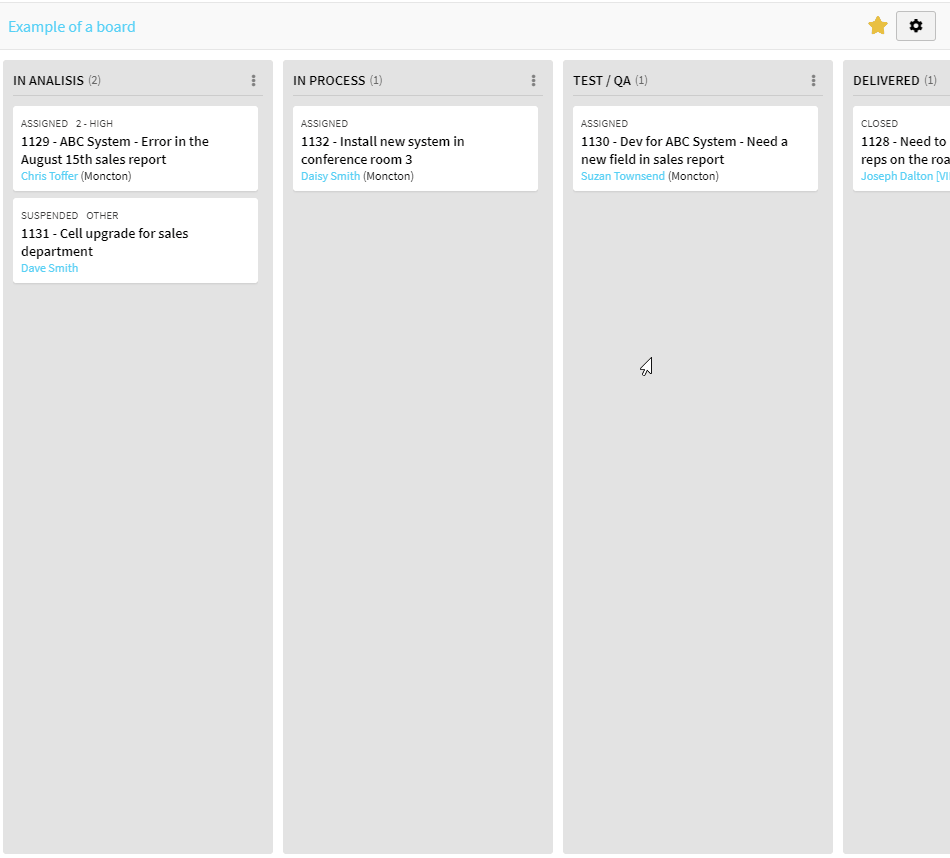 X
Thank you, your message has been sent.
Help us improve our articles