SHOW ALL CONTENT
Your standard options
Information requests, technical problems
Send us your request through our self-service Web portal at https://servicedesk.octopus-itsm.com
By email
You can contact us at support@octopus-itsm.com
Phone number to reach us
1-514-832-5975 (Canada)
1-877-910-5055 (Tool free, North America)
01.72.98.03.15 (Europe)
11 3042-0040 (Brazil)
Business Hours
Monday to Friday from 8 a.m to 5 p.m (GMT-5:00)

Don't forget to frequently visit our Wiki at Wiki Octopus to view several articles on how to use Octopus.


Octopus General Outages
(Nobody can connect to Octopus)
Please use the email below only in this situation.
(This adress generates automated alerts)
To add us to your contacts, scan the QR code!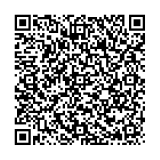 .
X
Thank you, your message has been sent.
Help us improve our articles