SHOW ALL CONTENT
DAZZM.
It's Who We Are.
By now you've heard the good
news, Octopus-ITSM is
changing its name to DAZZM.
It is more than a change. DAZZM is an evolution, an extension of the company you've known and that we've always been – design obsessed and agile addicted.
DAZZM is our company name and newly launched no-code enterprise software creation platform. And with it, our exciting new brand. We hope you love it as much as we do.
JUO | Octopus Users' Day 2023 - 6th edition
It was great to see all our customers again at the Octopus Users' Day held in Montreal and Quebec City. Nearly 180 users came to meet us! Our sincere thanks to all participants.
Our discussions around Octopus solutions and our latest innovation - the no-code enterprise application creation platform - have been more than helpful. This feedback will be considered with great importance to improve the DAZZM experience.
A special thank you to our customers, who greatly contributed to the success of this event with their beautiful presentations.
| | |
| --- | --- |
| | Cloud Solutions |
Authentication | Azure AD
The day has now arrived when you can use authentication with Azure AD for Octopus applications.
We invite you to take a look at the documentation where you will find all the necessary configuration elements for a smooth integration: Configuring Azure Active Directory
Find all the information about our integrated authentication solutions: Identity Federation
User synchronization | Azure AD
Our work doesn't stop there. We know that your needs continue to evolve, and that the need for cloud solutions is becoming ever more pressing.
We plan to add support for Azure AD as a cloud-based solution for synchronizing your Octopus users.
Stay tuned!
| | |
| --- | --- |
| | Security |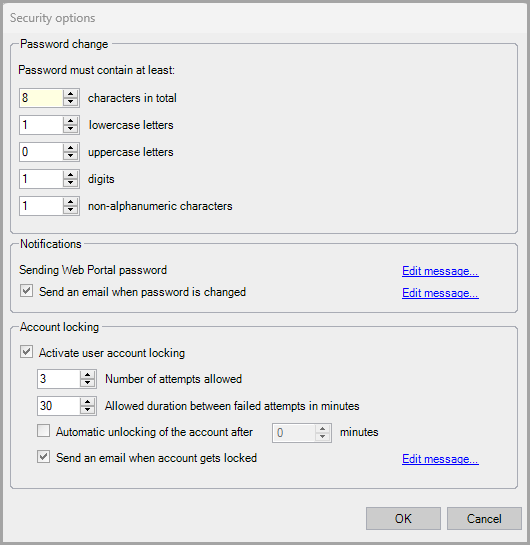 Security options | Password change
You can now configure the complexity of Octopus user passwords.
In addition, you can activate a new notification to inform users when their password has been changed.
Security options | Account locking
In the next version, you'll be able to activate the account locking option function when a certain number of unsuccessful access attempts are made.
The primary aim of this feature is to counter Brute Force attacks, where someone with malicious intent attempts to identify your user accounts and/or their passwords.
Here too, a new notification can be activated to inform users when their account is locked.
---
To learn details of all the new features since the last newsletter and more, please visit the Release Notes page.
X
Thank you, your message has been sent.